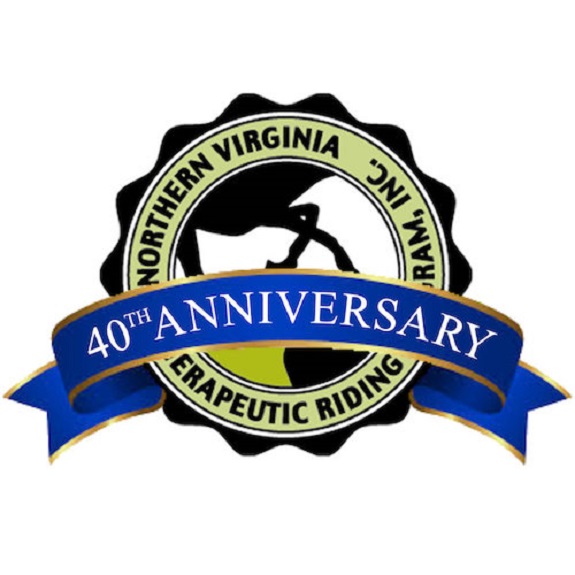 THE RIDING TIMES
NVTRP Newsletter
May 2020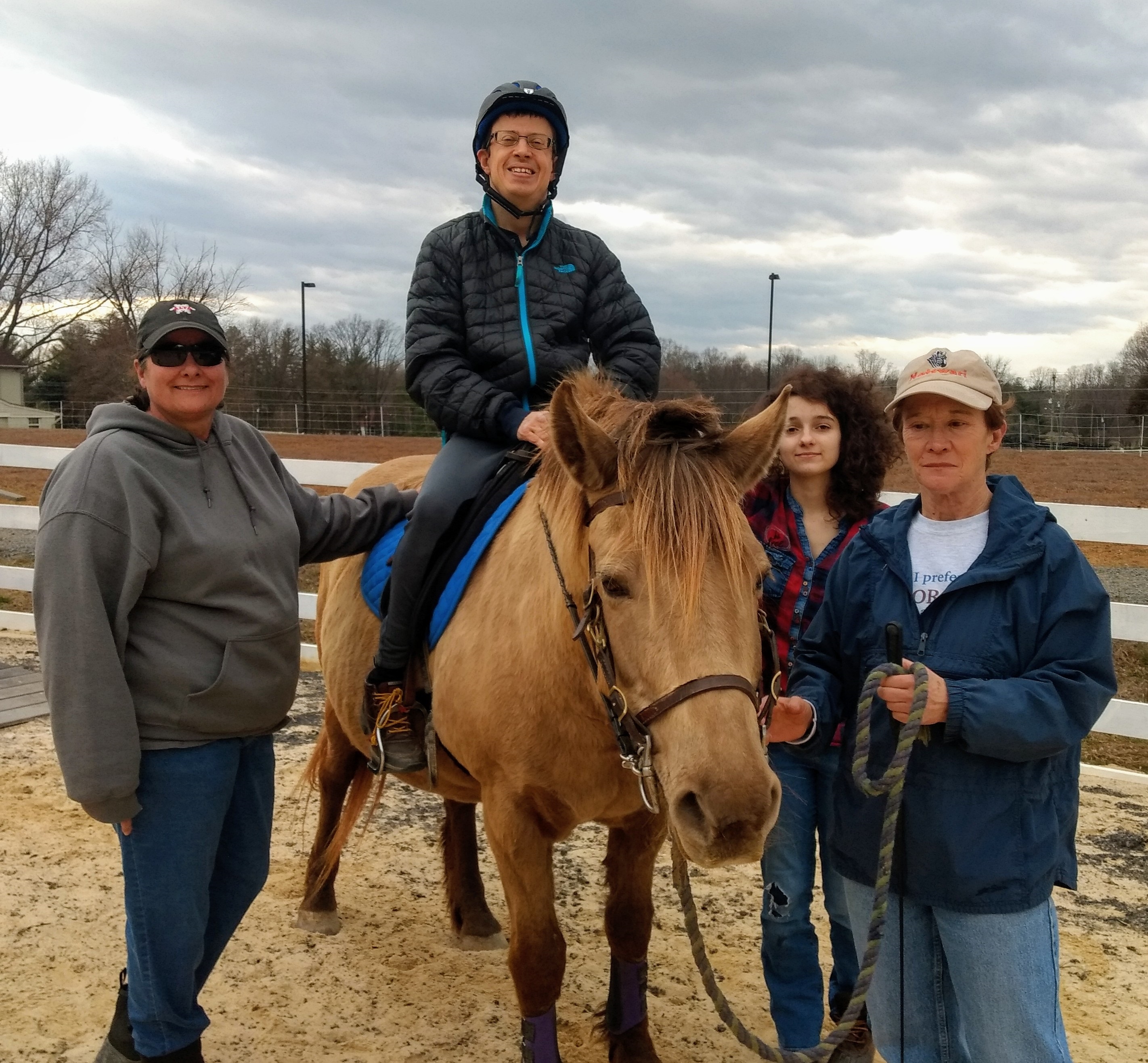 At NVTRP, the health and well-being of our participants, volunteers, and community is our top priority. During this time of uneasiness as COVID-19 impacts our daily lives, we want to assure you that we remain committed to providing the high-quality and compassionate care you have come to expect from NVTRP.
NVTRP has created a detailed, comprehensive plan that is staged in three phases with each phase reducing restrictions. NVTRP will enter each phase of the plan only after Northern Virginia as a region enters its own corresponding reopening phases and as NVTRP is prepared. At this time NVTRP DOES NOT have a reopening date.
The plan covers the new policies and procedures that staff, volunteers and clients will follow regarding limiting the number of people on property, social distancing, reducing touch points, facemask requirements, cleaning and sanitizing schedules and more. The plan was compiled taking into account CDC recommendation, state restrictions and equestrian activity specific precautions and safety procedures. The plan will be reviewed by legal and medical professionals to be sure NVTRP has taken all perspectives into consideration.
NVTRP also knows that information and recommendations for COVID-19 are ever-changing and is prepared to keep up to date on new, relevant information from reliable resources to be able to change and update the plan as needed.
If you would like more information about NVTRP's plans for reopening, please contact Olivia Taylor at otaylor@nvtrp.org.
Thank you to our amazing community for keeping NVTRP going with your generosity, your kind words, and support in many forms. Nearly $100,000 in donations have come in to support the organization during this time. NVTRP also received PPP funds as part of the stimulus. Together, these funds provide stability so we can prepare for reopening.
We deeply miss everyone and my heart aches that our clients cannot be with the horses right now. We have a 3-phased reopening plan that coordinates with the state's phased restrictions. The staff are thinking creatively on how to stay connected with our clients who are waiting to return to the barn.
Stay safe and thank you again for your incredible generosity in helping NVTRP be ready to bring the joy and strength of horses to our clients as soon as we are able.
Kelsey Gallagher
RIDE TO THRIVE POLO CLASSIC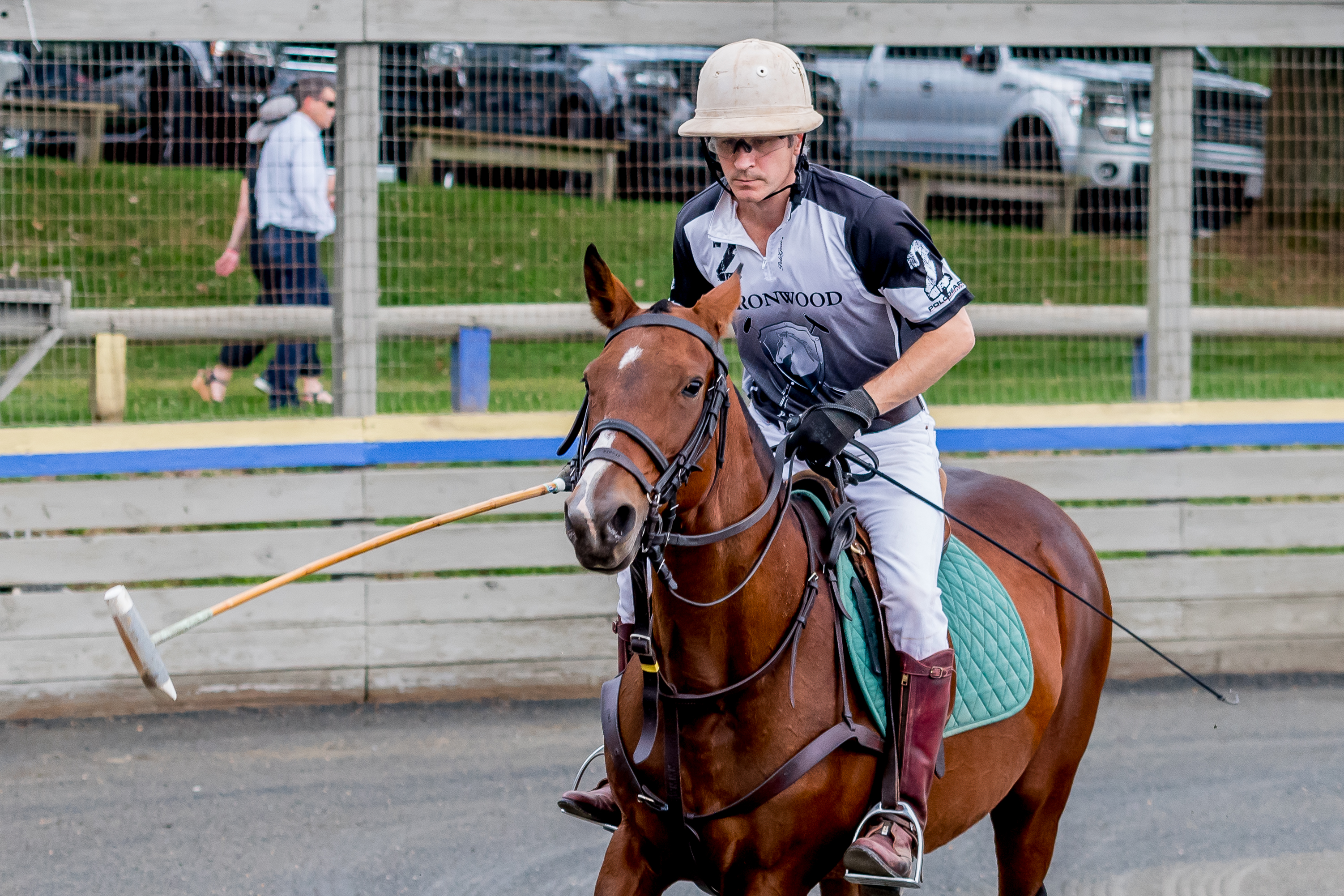 Save the date for the 14th annual Ride to Thrive Polo Classic on Saturday, September 26th at Great Meadow in The Plains.
We are aware that the Polo Classic might look a bit different this year and we are proactively planning for multiple possibilities to ensure guests enjoy a robust, safe Polo Classic experience. Any changes will be announced as soon as possible.
Early Bird ticket pricing is now available HERE.
Contact polo@nvtrp.org for more information on our $1,000-$10,000 sponsorship opportunities.
RIDE TO THRIVE POLO AUCTION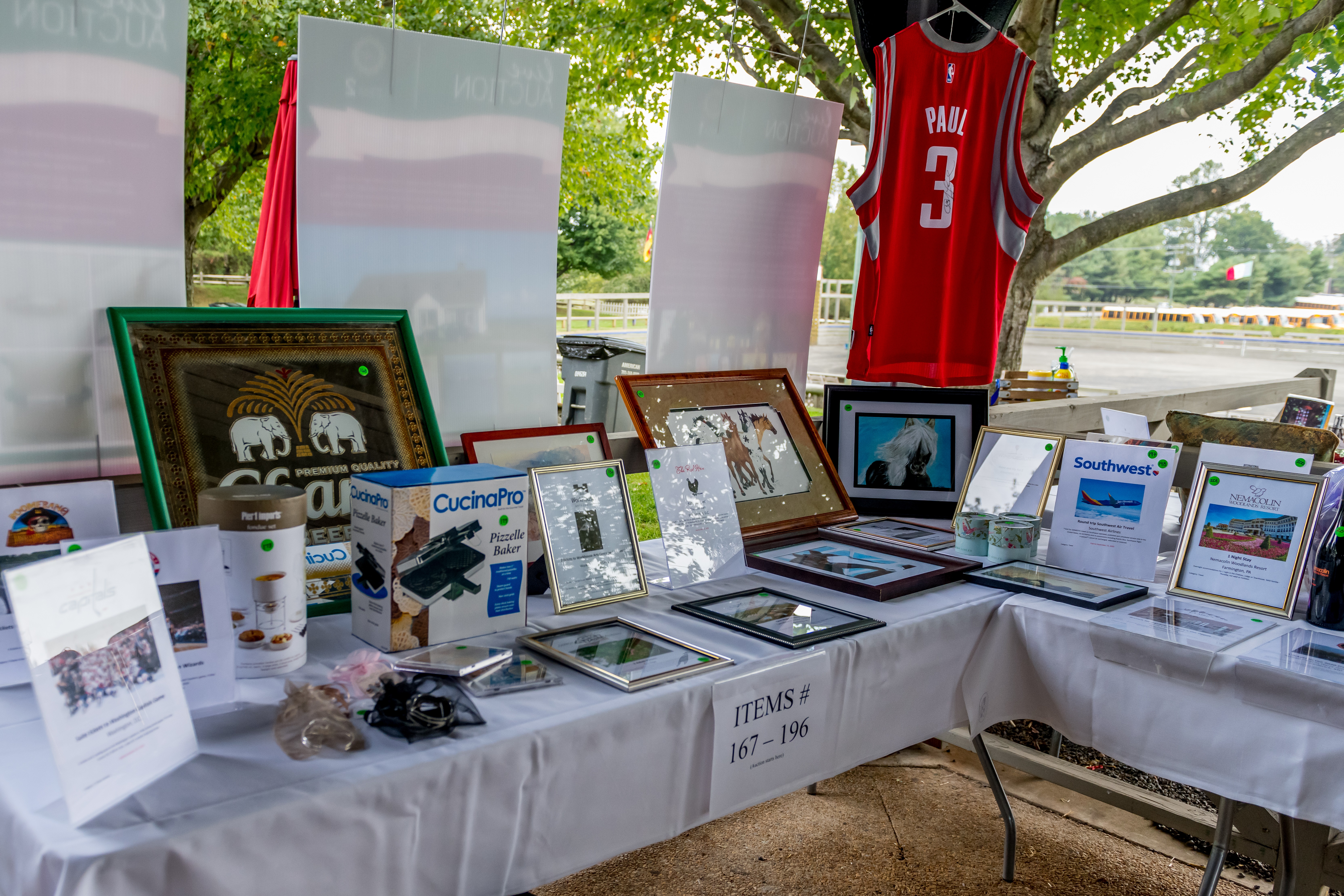 Planning for the Ride to Thrive Polo Classic is in full effect - Interested in helping from home?
Take a look at our first round of auction baskets, and if you can help, please sign up to purchase an item (or more) for a basket
HERE
! All in-kind donations can receive a donation receipt for tax purposes.
Please sign up for this first round of baskets by June 15th. Another sign up will be coming out in June! Mail items (or arrange a drop off time) to 12933 Popes Head Road, Clifton, VA 20124.
If you use Amazon, try smile.amazon.com and select NVTRP as the benefiting organization!
If you would like to participate by creating your own basket - great! Thank you! Please contact, Katie at office@nvtrp.org to arrange and for other questions.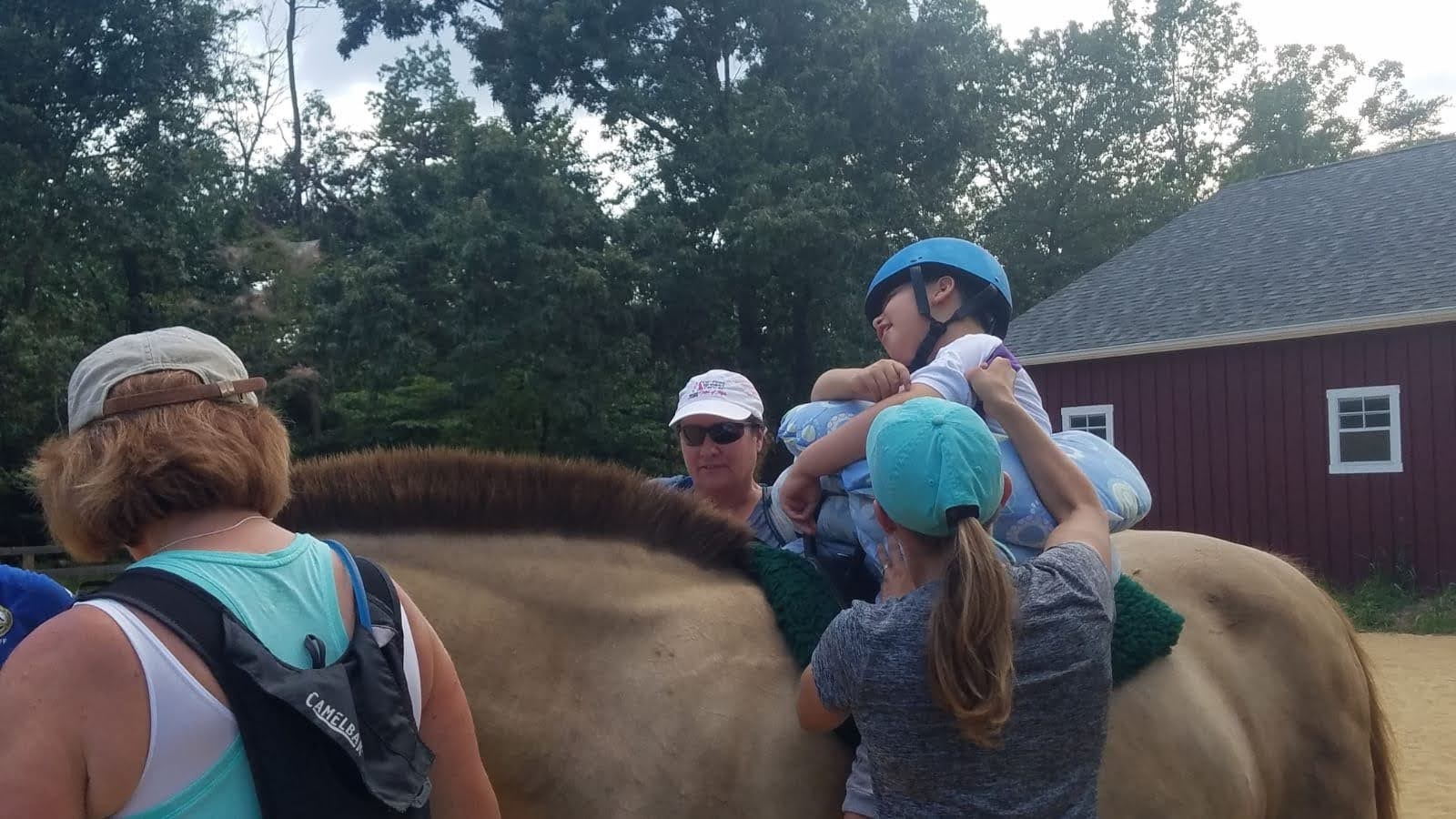 OT Spotlight: Finding Joy in New Beginnings
Numa Esteban Osuna, known to his family as "Numita", was your typical healthy and very active six-year old boy.
He loved the pool and, in fact, learned to swim on his own by the time he was 3. He also enjoyed building legos, riding his bike, playing baseball, going to the playground and having pillow fights...
Then on July 13, 2016, in an instant everything changed for the Osuna family. (Continue reading here)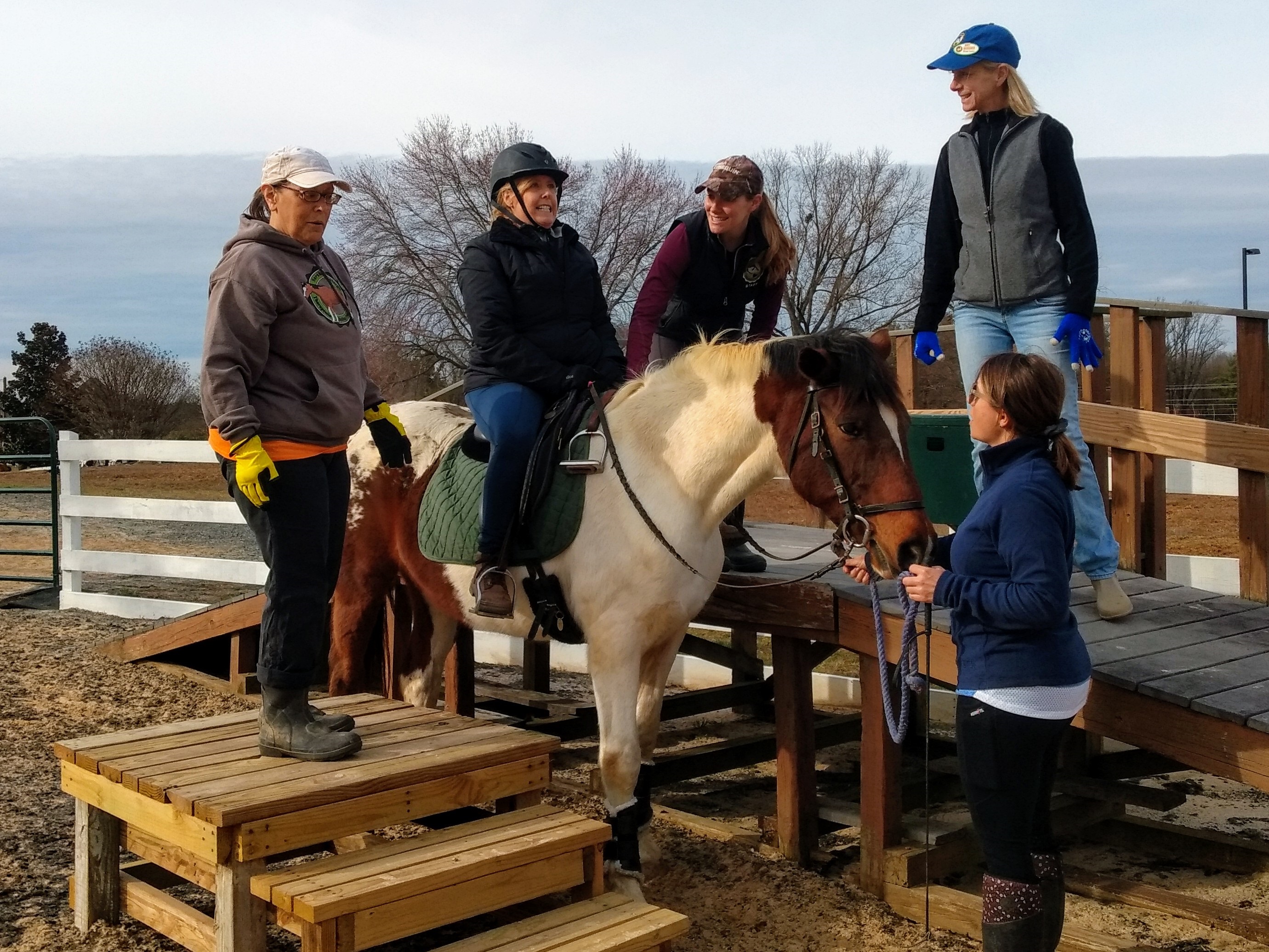 My Journey with MS: Nancy Greenwood
What started out as a typical day back in early 1999 for NVTRP client Nancy Greenwood would soon prove to be only the beginning of a life-changing journey. (Continue reading here)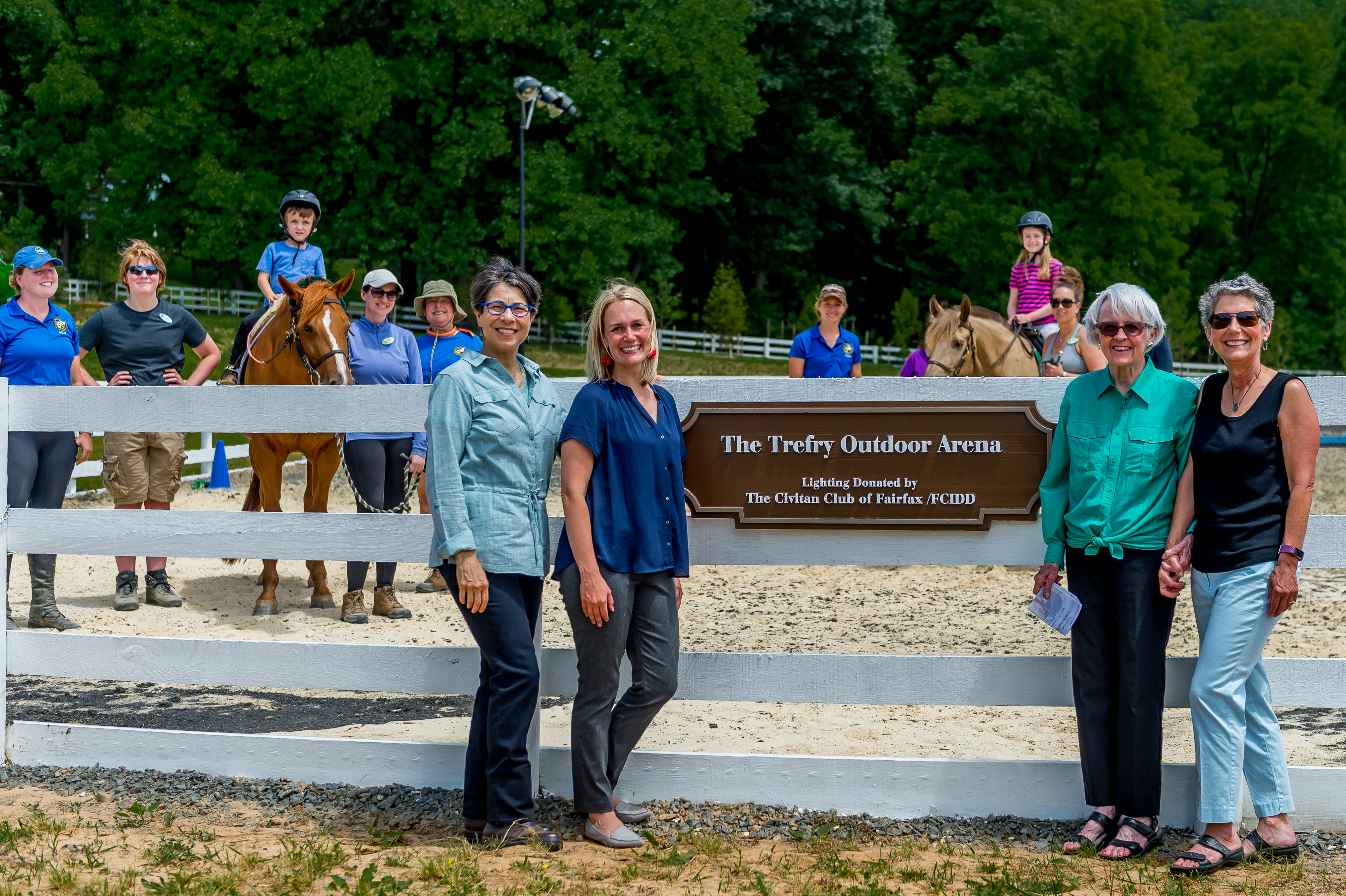 We continue moving forward with permitting and getting updated pricing on the construction project.
In March, Fairfax County approved our request for the code modification needed to proceed with the addition of the automated sprinkler system. You may recall that our building permit was approved last December. However, the extensive fire suppression measures required by the permit added approximately $500,000 to the cost of the project. We have been advised that the addition of the sprinkler system will significantly reduce the cost, while maintaining a safe facility.
We received updated drawings from our architect reflecting this change at the end of April, and immediately submitted our revised building plans to Fairfax County for permit. In addition, we have submitted our updated plans to Trinity Construction, our general contractor, for final pricing. As part of the bid process Trinity will approach subcontractors who have identified a willingness to work with us on pricing.
We anticipate hearing back from Fairfax County within 6-8 weeks, and Trinity within a month. Our Board of Directors will then meet to review our financial projections and vote on moving forward with building. A key consideration will be any gap that remains between fundraising to date and the final cost of the building, and the advisability of drawing on our line of credit at John Marshall Bank.
Especially after losing so many weeks of riding, our clients need an indoor facility so that they can continue their progress all year long. We must forge ahead. If you know of anyone who would like to know more about supporting the project, please contact Development Director Wendy Baird at wbaird@nvtrp.org or visit www.nvtrp.org/capital-campaign.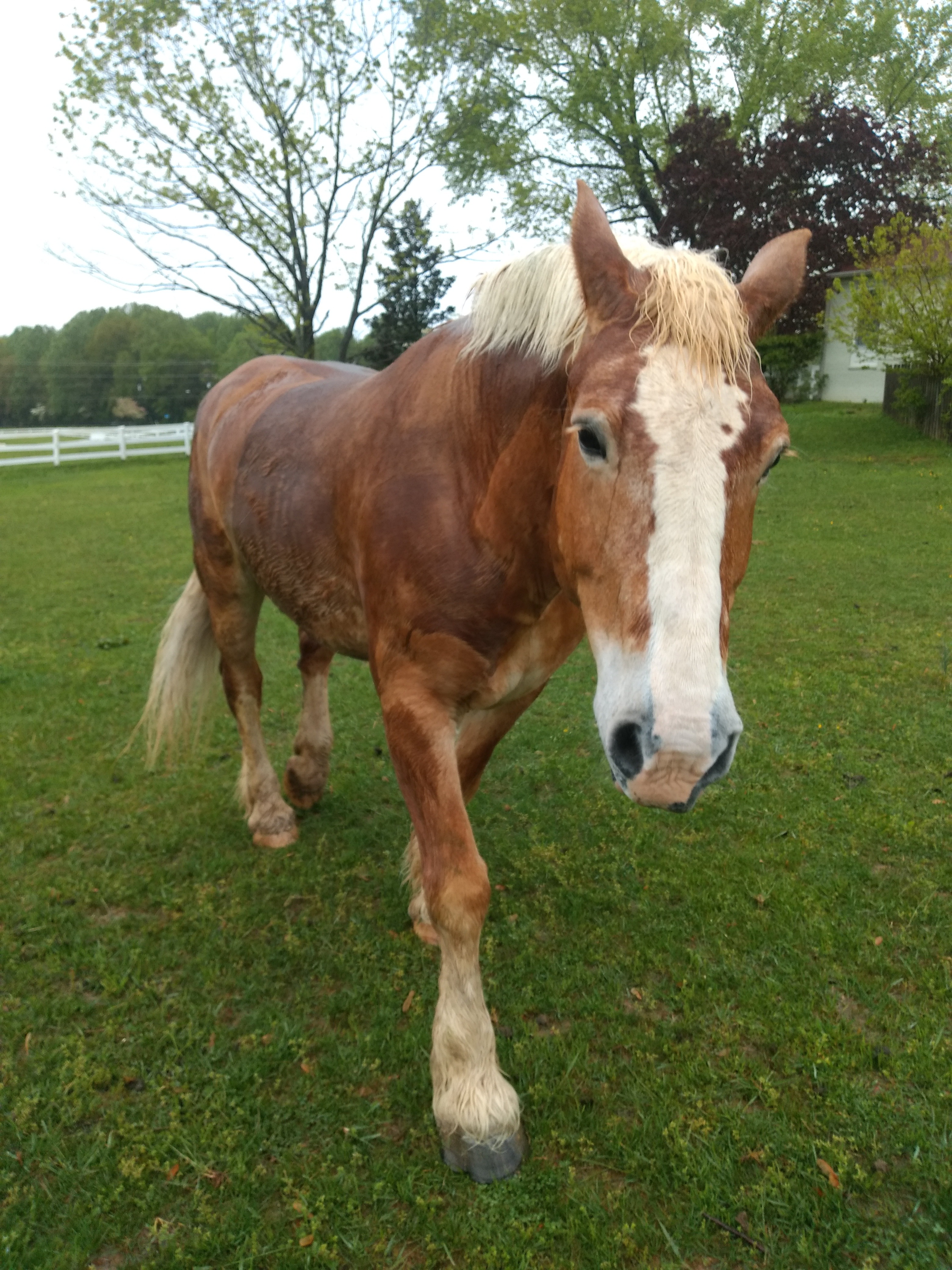 Following her surgery for a cystic ovary in March, Lizzie is continuing to heal well. She has graduated from stall rest and handwalking to full turnout in the pasture during the day. She should start undersaddle work soon. We are continuing to assess her behavior and comfort level as her rehab continues.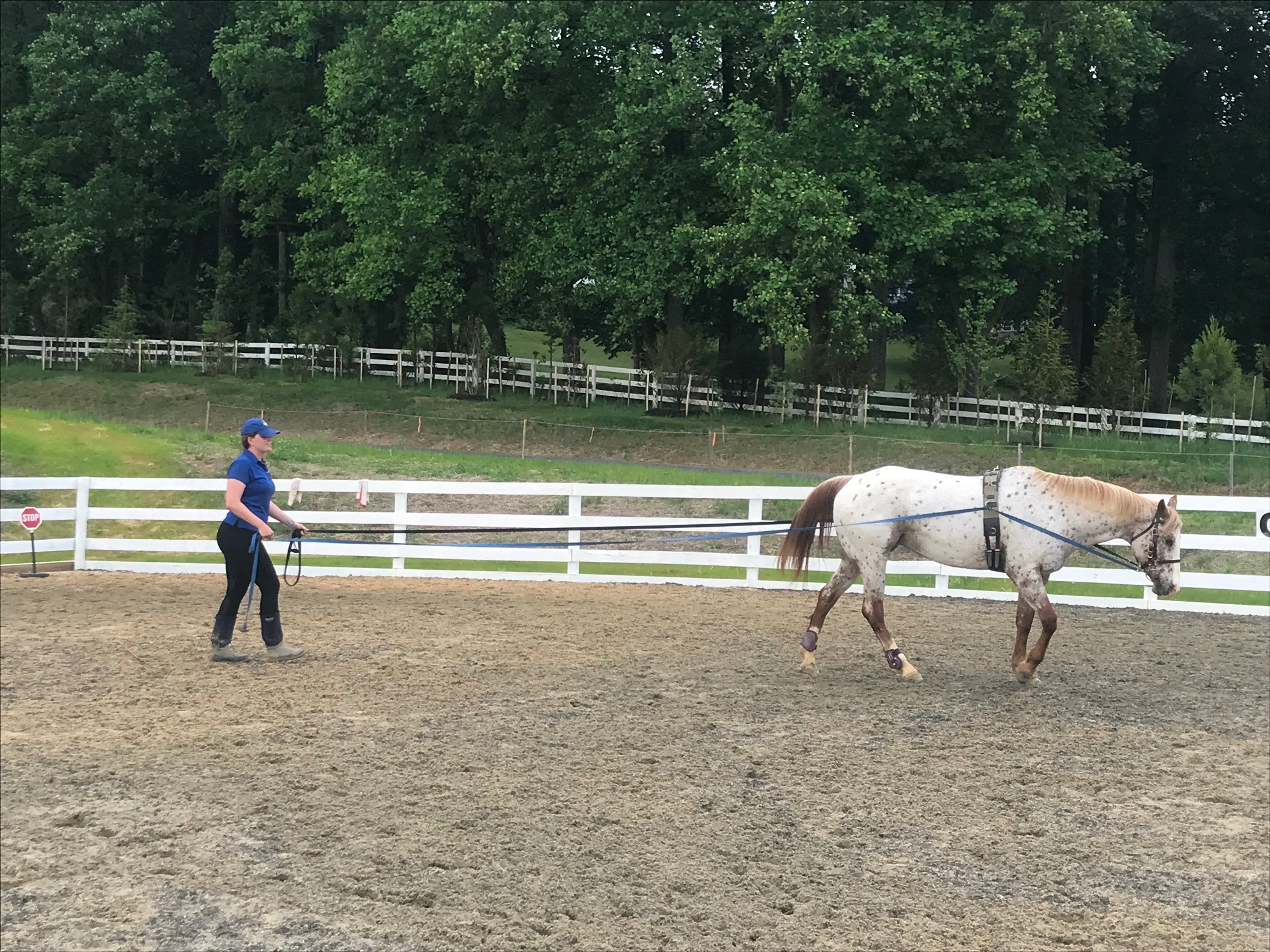 The herd at NVTRP has been spending quarantine making sure they stay in shape for our clients! Each horse is getting worked at a minimum of three times a week which includes riding and lunging. They are working on cardio, while also incorporating bending, stretching and additional training refreshers that involve activities such as standing at the mounting block/ramp, practicing different types of mounts and leading techniques. The horses can't wait and will be ready to go as soon as we can welcome back our clients and volunteers!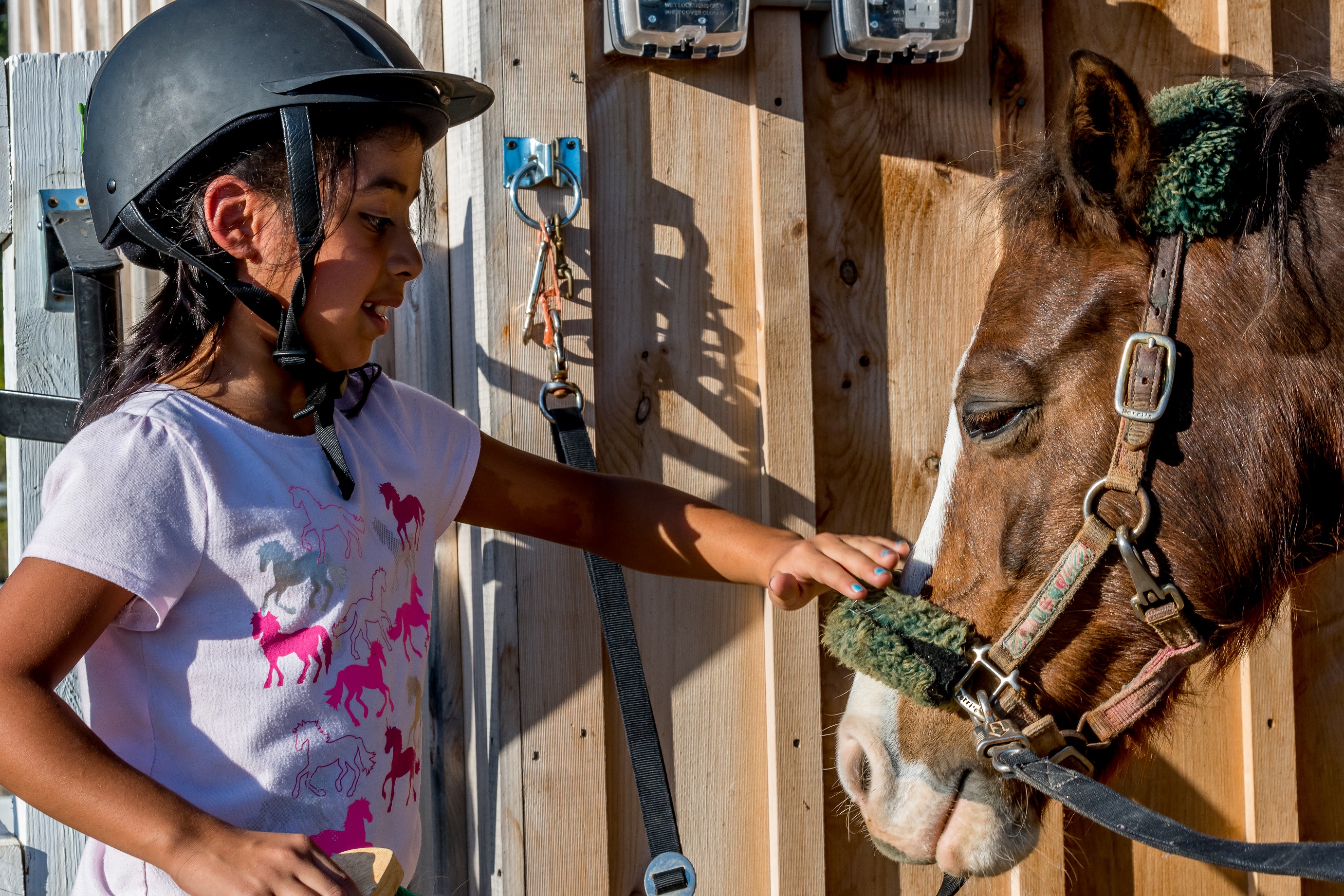 Silky is looking for a sponsor! Born in 1995, Silky's full name is Glynmagic Silk Stockings. She is a Welsh pony standing just 11.3 hands tall, which makes her a great fit for hippotherapy sessions and teaching our smallest riders to walk and trot with confidence. Fun fact- before becoming a therapeutic riding pony, Silky had several foals!

Full year sponsorships are available for $4,000, half year for $2,000 and a quarter year for $1,000. Other NVTRP horses currently available for sponsorship are Lizzie and Teddy.

To sponsor Silky or another NVTRP horse, visit: https://www.nvtrp.org/sponsor-a-horse or contact Tessa Hassett at thassett@nvtrp.org.
2020 has definitely proven to be a challenge. Once we suspended client services on March 16th, that also meant the suspension of volunteer services. To date, volunteers have recorded over 2,200 hours of service in 2020. We really appreciate the continued support from our amazing team of volunteers and look forward to seeing you back at the farm soon!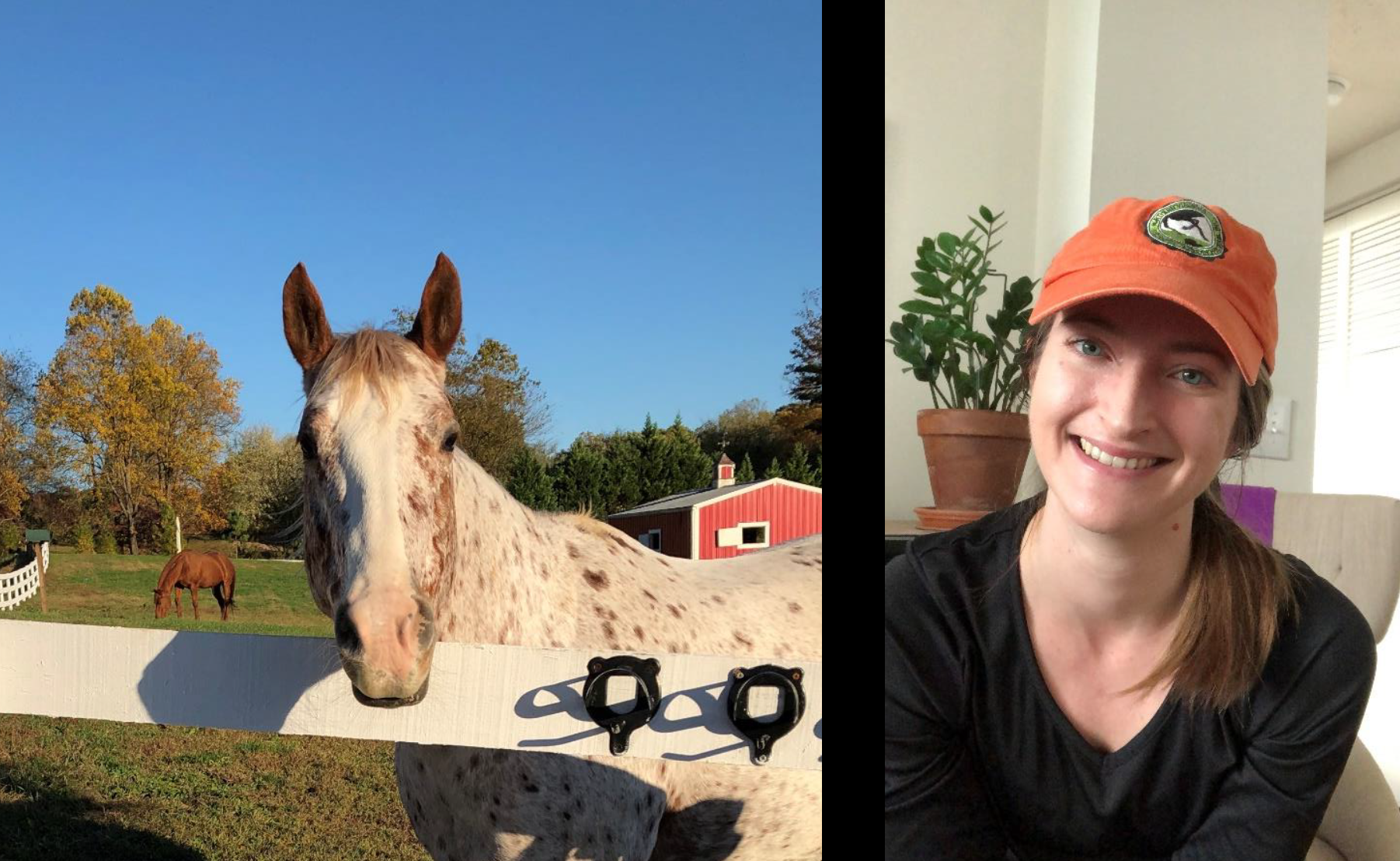 Congratulations to the 2020 Volunteer of the Quarter, Sarah Hofgesang! Sarah started volunteering at NVTRP in November 2015 and has been an integral part of the Sunday afternoon shift. She is a strong and talented horse leader and, last summer, added shift leader to her growing resume. Sarah has volunteered for over 375 hours during her time at NVTRP. We are so grateful for her time, dedication and passion! Thank you, Sarah!
We have added some things to our Amazon Wish list to help with planning for reopening. If you are able to help, please click HERE.
Photo credits to Sydney Sawyer Photography and NVTRP staff.
Contact Us
Northern Virginia Therapeutic Riding Program
6429 Clifton Rd.
Clifton, Virginia 20124
(703) 764-0269
office@nvtrp.org