Ride to Thrive Horse Show
After a hiatus due to the pandemic, we are excited to announce that the Ride to Thrive Horse Show is returning this year!
The show is an opportunity to celebrate the many accomplishments of our clients and showcase the skills they learn in lessons.
The show will be May 21st at Frying Pan Farm Park. Current NVTRP riders can register HERE.
To learn more about supporting our clients by becoming a horse show sponsor, please contact Marisa Alonso at malonso@nvtrp.org. Sponsorships begin at $250.
Spring Break Camp
NVTRP recently hosted a camp for children undergoing cancer treatment or in remission, as well as their siblings.
Campers enjoyed activities like riding, learning horse nutrition, making horse treats, crafts, a scavenger hunt and other camp activities. Check out all the fun HERE.
Thanks to the Jean Edelman Indoor Riding Arena and the Harbitter Learning Center, participants were able to stay dry despite the rainy weather. This camp was free to participants thanks to the generosity of a donor!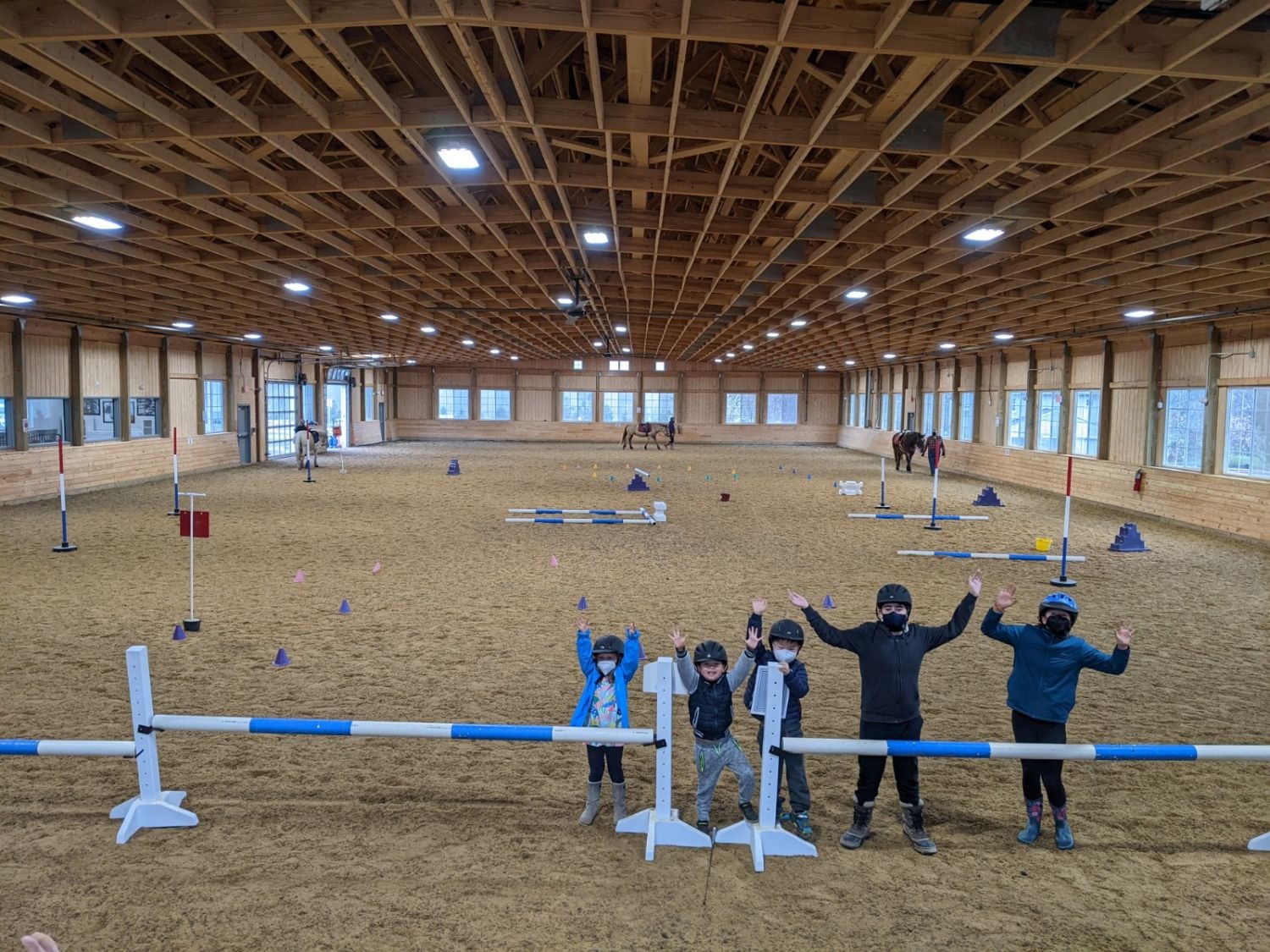 Summer Camps
NVTRP is hosting five weeks of summer camp this year. There is still room in our Inclusive Camp for children with and without disabilities. See details below and register HERE.
"A Horse of My Own" Inclusive Camp: August 8-12, Monday-Friday 9:00am-1:00pm
Ages 12-25
Riding level: Intermediate and above. Riders should be able to trot without volunteer assistance.
Each day of camp includes a riding lesson, horsemanship, camp activity and lunch break. Campers will discover their unique talents in a week-long day camp. Camp staff are specially-trained to provide a supporting, fun, and enriching camp day for children and young adults with or without disabilities. This camp is designed to foster a deeper relationship with horses. This camp is inclusive, siblings and friends are welcome!